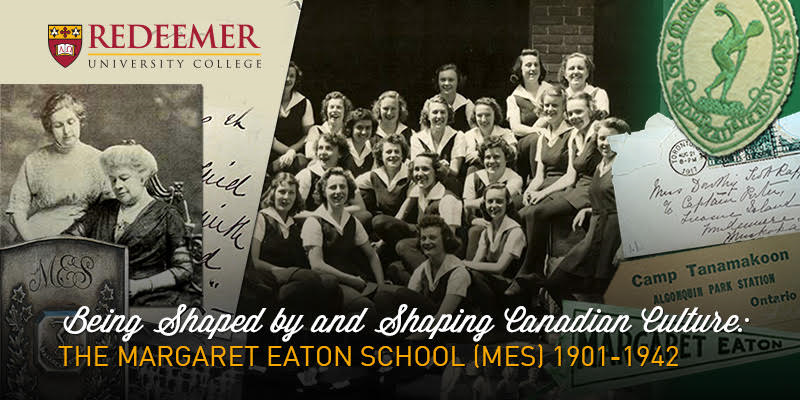 In 1901 Emma Scott Raff founded The Margaret Eaton School of Literature and Expression, a school dedicated to educating women in Canada. The School gradually shifted its teaching emphasis to physical education and played a pioneering role from 1901-1942 in the development of theatre and physical education in Ontario and throughout Canada.
Redeemer University College is proud to be the home of the Margaret Eaton School Digital Collection, a digital archive of artefacts and documents that trace the history of this important school. 
On October 12, 2017, The Department of Education at Redeemer University College is hosting a conference celebrating the contribution the Margaret Eaton School played in Canadian history and society.
The purpose of the conference is to bring together scholars who have an interest in the Margaret Eaton School and who wish to shed light on this important school using the information contained in the Digital Archives (http://libguides.redeemer.ca/MES).
Confirmed speakers for this event include Drs. Patricia Vertinsky, Anne Warner, Heather Murray, and Catherine Gidney.
We would like to invite additional speakers for 15 minute presentations on the following topics :
*Women and Physical Education
*Women and Outdoor Education
*Women and Theatre, Elocution, and Literature
*Women and Post-Secondary Education
Selected speakers will receive an honorarium of $400.00.  Interested participants can request a proposal form at mesamiesconference@gmail.com.  Proposals should be received by April 15.
Interested in attending the conference (free)? Email us at mesamiesconference@gmail.com.